Experiencing a movie on the big screen has become a rare feeling amidst the pandemic. But as the country is slowly opening up to normalcy, theatres in certain parts of our country are ready to open its gates for the audiences and this Friday Akshay Kumar starrer Bell Bottom leads the race.

Bell Bottom is all set to release in theatres and Lara Dutta who plays a pivotal role in the film talks to Times Of India about her excitement about the film. As the film releases in theatres and it's a welcome change for a big film to go on the big screen amidst the pandemic, Lara Dutta surely believes that the audiences have been waiting for this change. "No matter how big OTT gets, no matter how fantastic the content is on streaming platforms, nothing can take away from that cinema experience, at least for us Indians. And I feel that for the last 16-17 months, all of India has been locked down, locked up. It's not been the greatest of times. It is definitely the hardest time in our lifetime. So, I think people really want a break to get back to theatres and watch something good on screen," said the actress.
The actress however adds that though we are slowly moving back to normalcy, one cannot ignore the new-normal rules and guidelines. She says, "We need to take all the precautions. We like to encourage people to watch a movie in a theatre. But please also protect yourself and your family. Everyone must follow all the protocols that have been put into place so that we can all safely go out there and get on with our lives and also enjoy the kind of entertainment that is most loved in India."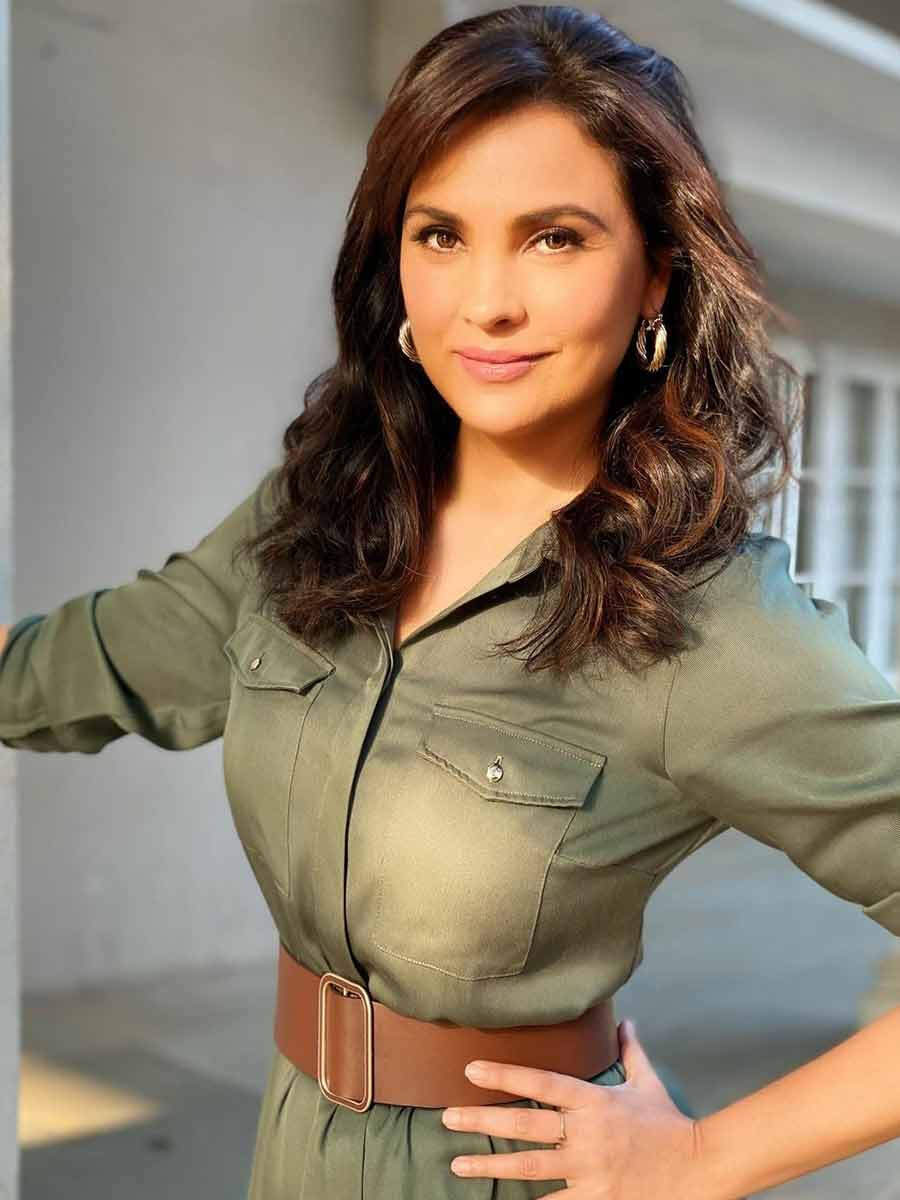 Now that's some wise words from this talented diva. Lara Dutta plays the late Prime Minister Mrs Indira Gandhi in the film. Her look from the film has impressed everyone in the trailer, as with the make-up the actress bears striking resemblance to the Prime Minister. Bell Bottom also stars Huma Qureshi and the film is set in 1984 and based on real events. Can't wait for Akshay Kumar and his film to set the ball rolling for theatre-releases.