Today is Ganesh Chaturthi and it starts the 10 festivities and celebrations for Lord Ganesha. The festival is best celebrated in Mumbai as the city welcomes Lord Ganesha. Sonu Sood today spoke exclusively to E Times and shared his memories of bringing Ganpati Bappa home for the last 22 years.
The actor spoke to E Times and said that since he was brought up in Punjab he didn't really know what exactly Ganpati celebrations look like. When he moved to Mumbai to chase his Bollywood dreams he realized that the big city has its big ways to celebrate it. 22 years back he and his wife Sonali decided to bring Ganpati home. He recollects the incident and says that he got a small idol from Vile Parle station and the two decked up the house at midnight making sure that they did it the right way. Sonu Sood and Sonali didn't know much about the rituals and various customs attached to bringing Ganpati Bappa home, but over the years they have learnt it.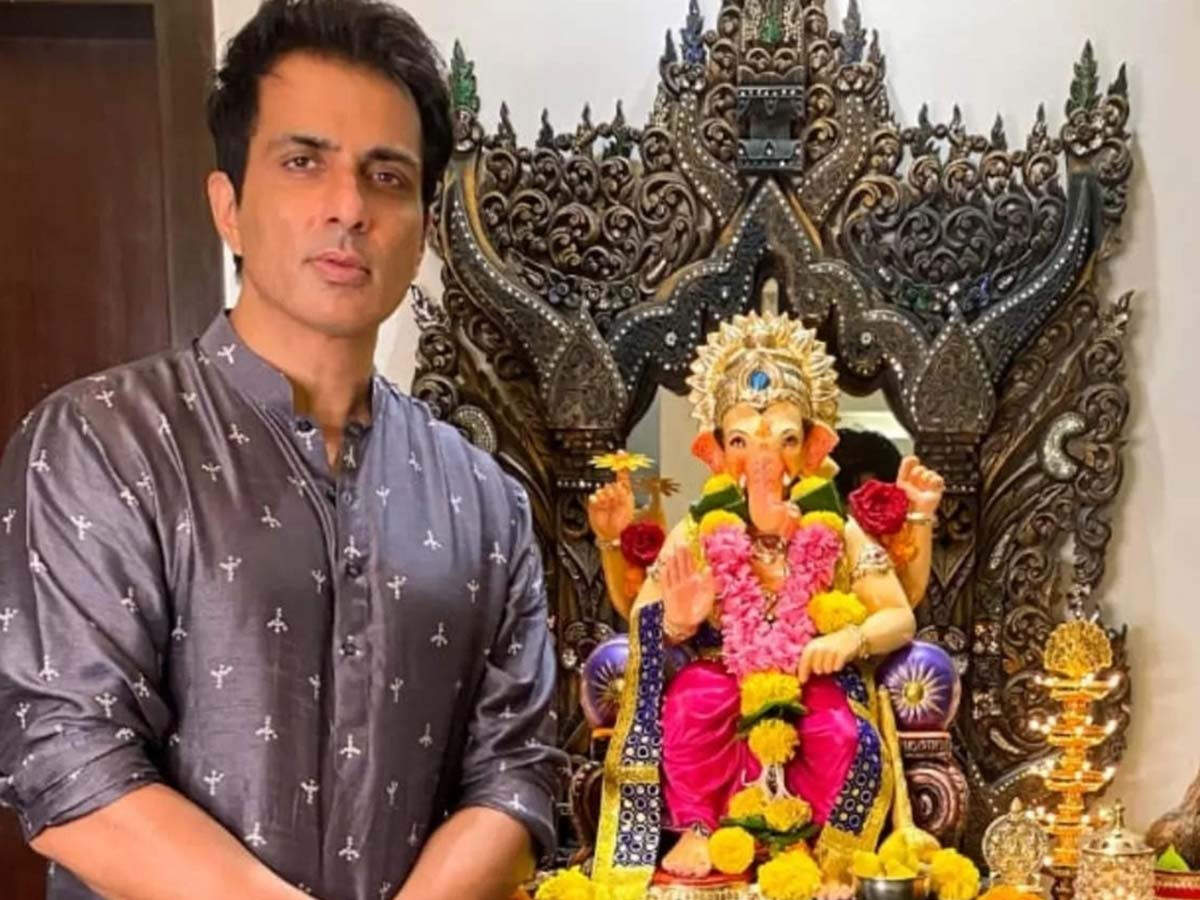 He further talks about how since the last 22 years Lord Ganesha graces his house for 5 days and guests and his friends and ex-roommates from his struggling days always pay a visit to his house. He enjoys the festivities and so does his son. Speaking about his wishes and prayers to Lord Ganesha amidst the pandemic, he said, "I will pray to Bappa that he gives me strength to come to their aid. I will be distributing prasad to the people who gather outside my building every day to seek help. I will also get a few of them to my house for Bappa's darshan. From the day I got Bappa home, I have felt his guiding force that helped me sail through my life, career, pandemic and every other challenge that I have faced. This year I am going to thank him for whatever he taught me in the last one-and-a-half years. It was through his blessings that I could connect with so many people from the country and was able to help them." That's so sweet of him, here's wishing Sonu Sood and his family – Happy Ganesh Chaturthi.